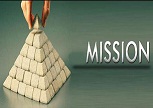 Mission
At ProcessCUBE, we believe that our commitment to our core principles and values; disciplined approach; and our ability to forge
long-term relationships are strong foundations to build a firm that is respected and admired.
| | |
| --- | --- |
| | To establish strategic partnerships with our clients, in the areas of offshore product development, testing, Business Process Outsourcing (BPO) and Recruitment, while fulfilling our employees' aspirations. |
| | To create a business impact and become a competitive advantage for our clients, by virtue of our world-class and cost effective service delivery. |
| | To create an extended family environment for our employees and propagate a fun culture while preserving our core value system. |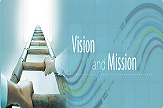 Vision
ProcessCUBE Technology vision is to be a high-end provider of enterprise applications and services that enable Business Transformation.
Core Values
Passionate : We believe in what we do and will give of our best.
Open Atmosphere : Fosters a willingness to listen and change , to give and accept feedback.
Outstanding Teamwork : High level of teamwork takes place when there is inspired leadership, clarity of individual roles and a
constant flow of communication
Respect for the Individual : individuals are inspired and enrolled to produce extraordinary results
Creative : We are imaginative, resourceful and innovative
Professional : We achieve excellence through best practices.
Bold : We are decisive and dare to change.
Pride in Work : Pride in whatever we do drives our pursuit of perfection.
Long-term Relationship: commits to relationships that are synergistic and long-term